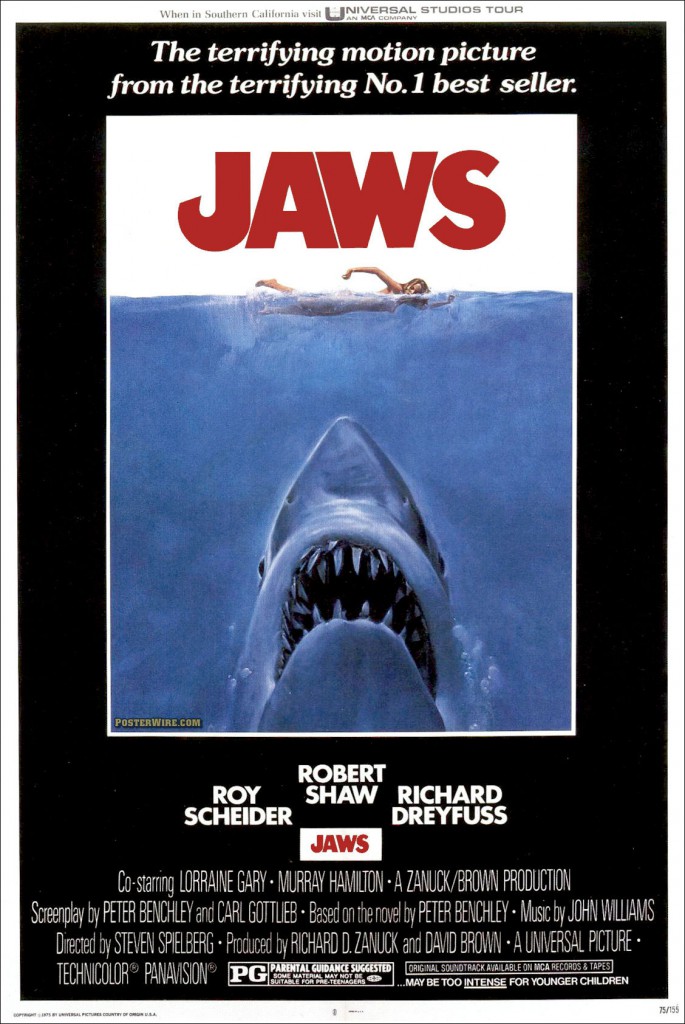 En 1975 Steven Spielberg tomó el relevo de H. P. Lovecraft en hacer que mirásemos al mar con suspicacia. Desde entonces, los grandes escualos han participado en diversas películas y aunque algunas de las mismas pueden considerarse dignos entretenimientos, la gran mayoría no pasan de la Serie B más infecta, rodadas con aún menos ideas que medios, algo agravado con la popularización de los efectos digitales, lo que conlleva un importante abaratamiento de los costes de producción.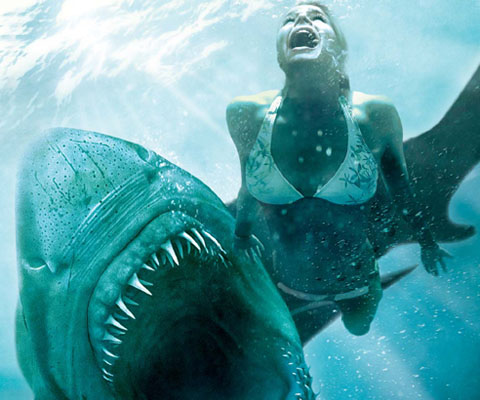 Y así, el tiburón se convierte en protagonista de algunas de las más tremendas pesadillas del mundo del cine. Pesadilla por su capacidad de causar malos sueños, sabiendo que en cualquier playa, en el momento más inesperado, puede aparecer una de estas criaturas de no se sabe dónde y triturar hasta el hueso al confiado bañista. Pero también pesadilla por la colección de historias de lo más surrealista, delirante y bizarro en franca decadencia en lo relativo a calidad y creatividad.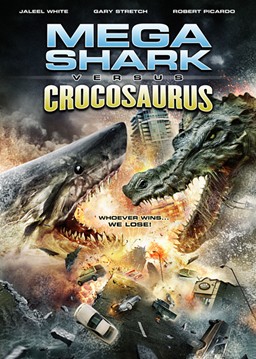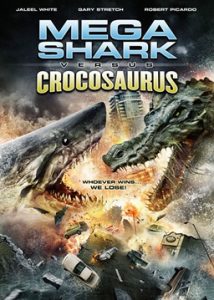 Si bien en un principio el tiburón era un elemento paralelo, o incluso secundario, a la trama principal, con el tiempo fue ganando más relevancia, llegando a adoptar claves propias del slasher y también del cine de catástrofes, donde un grupo protagonista de diversas y (más o menos) definidas personalidades se enfrenta a la amenaza. En los últimos años, la tendencia es la hibridación (de criaturas o de géneros), la mutación (natural o inducida), las resurrecciones prehistóricas, o el cambio del habitual entorno marino por otros en el que uno a priori podría considerarse más a salvo (el espacio, la nieve o la arena…)
Sea como sea la «historia» principal, en todas ellas tendremos a varias chicas chillonas ligeras de ropa (últimamente siempre tapadas con lo justo, pero nunca menos), un amargado cazador de bichoños imposibles, y algún científico listísimo que siempre sabe como terminar de una vez por todas con la criatura, y que la mayor parte de las veces es responsable de su creación/liberación/descubrimiento. O algo así.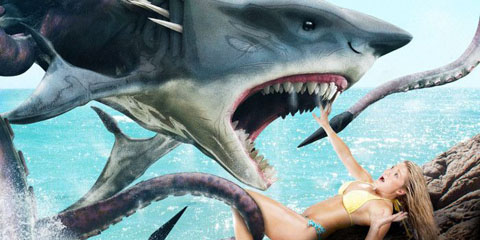 ---
Listado de películas de tiburones:
1932
1934
Walt Disney's Silly Symphony: Peculiar Penguins [Pingüinos Peculiares] — corto animado
1936
1950
Killer Shark [Mares Sangrientos]
1956
The Sharkfighters [Costa de Tiburones]
1959
SOS Pacific [S.O.S. Pacífico]
1967
Tom & Jerry: Cannery Rodent [Tom y Jerry: Comida para Tiburones] — corto animado
1969
Shark! / Caine and Maneater [Shark! Arma de Dos Filos]
1971
Blue Water, White Death — documental
1975
Sharks' Treasure [El Tesoro de los Tiburones]
1976
Mako: The Jaws of Death [Mako, el Tiburón de la Muerte]
Shark Kill
1977
1978
1979
Il Cacciatore di Squali [El Cazador de Tiburones]
Up from the Depths
1981
Beyond the Reef [Más Allá del Arrecife]
1983
1984
1987
1988
La Notte degli Squali [La Noche de los Tiburones]
1989
Sangue negli abissi / Deep Blood
1990
1991
1995
Search for the Great Sharks [Tiburones] — documental
1996
1998
Peter Benchley's Creature [La Criatura / El Engendro] — miniserie TV
Shark / Great White
1999
2000
Krocodylus / Blood Surf [Aguas Peligrosas]
Shark Attack 2 [Shark, el Demonio del Mar]
2001
Shark Hunter [La Caza del Tiburón]
2002
2003
2004
2005
2006
Adrift / Open Water 2 [A la Deriva]
Shark Bait [Movida bajo el Mar] — animación
Sharkwater [Tiburón, en las garras del Hombre] — documental
2008
2009
Blood in the Water — telefilm
Jaws in Japan / Psycho Shark
Malibu Shark Attack [Tiburones en Malibú] — telefilm
2010
Dinoshark — telefilm
Mega Shark versus Crocosaurus [Megatiburón contra Crocosaurio]
Sharktopus — telefilm
2011
2012
Gatorshark vs. Zombie Cheerleaders — proyecto inacabado
Gyo: Tokyo Fish Attack — animación
Jersey Shore Shark Attack — telefilm
Kon-Tiki
Ragged Tooth [El tiburón toro] — documental
The Reef 2: High Tide — animación
Sand Sharks
Shark Week
Summer Bummer — corto animación
2013
2014
90210 Shark Attack
Mega Shark versus Mecha Shark
Megalodon: The Monster Shark Lives [La Leyenda del Megalodón] — documental
Piranha Sharks
Shark of Darkness: Wrath of Submarine — documental
Sharklumbo — corto
Sharknado 2: The Second One [Sharknado 2: El Regreso] — telefilm
Sharktopus vs. Pteracuda — telefilm
Why Sharks Attack — documental
2015
2016
Atomic Shark [Saltwater: Atomic Shark] — telefilm
Dam Sharks — telefilm
Ice Sharks [Tiburones de Hielo] — telefilm
USS Indianapolis: Men of Courage [Hombres de Valor]
2017
Empire of the Sharks [El imperio de los tiburones] — telefilm
Hunter's Cove [Presa de una obsesión]
Mississippi River Sharks
Phelps vs. Shark: Great Gold vs. Great White — documental
Toxic Shark — telefilm
Trailer Park Shark [Shark Shock] — telefilm
2018
6-Headed Shark Attack  [El ataque del tiburón de seis cabezas] — telefilm
Bad CGI Sharks
Frenzy [Territorio Escualo] — telefilm
House Shark
Megalodon
Nightmare Shark [La maldición de la bruja del sueño] — telefilm
Sharkwater Extinction — documental
Santa Jaws — telefilm
Sky Sharks
2019
47 Meters Down: Uncaged [A 47 metros 2]
Big shark
Los tiburones
2020
---
Vigilad la costa antes de meteros en el agua… O el resultado podría no ser tan divertido como esta foto.